IAPSC BOARD MEMBERS

CHAIRMAN OF THE BOARD
Dan Spaniola
647 S. Saginaw St.
Flint, MI 48502
chairman@iapsc.net

PRESIDENT
Dave Edel
5841 Garfield Road
Auburn, MI 48611
pres@iapsc.net

VICE PRESIDENT
Jerry McClure
11045 Grand Blanc Rd.
Gaines, MI 48436
vp@iapsc.net

SECRETARY
John lawitzke
6451 Dawn Dr.
Bellevue, MI 49021
secretary@iapsc.net

TREASURER
Chris Karas
5156 Davision Rd.
Burton MI 48509
treasurer@iapsc.net

DIRECTOR OF PUBLIC RELATIONS
Eva Karas
5156 Davison Rd
Burton, MI 48509
pr@iapsc.net

CHAPLAIN
Tim Myers
1105 W. Hurd Rd.
Clio, MI 48420
chaplain@iapsc.net

PARLIAMENTARIAN
Robert Gotz Jr.
1868 Colonial Village Way #4
Waterford, MI 48328
parliamentarian@iapsc.net



IAPSC Mission Statement:

The IAPSC is dedicated to the promotion of pipe smoking, fellowship
and friendship. We believe that all have the right to smoke and the duty
to respect the rights of our fellow human beings.


---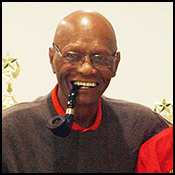 Jerry McClure, IAPSC Vice President

Gerald "Jerry" McClure, Vice President and long standing member of the IAPSC passed away September 30, 2016 at the age of 76. He will forever be remembered for the smell of his pipe tobacco, his wit and sense of humor, his love of life, and his lasting impression on everyone he came in contact with.


---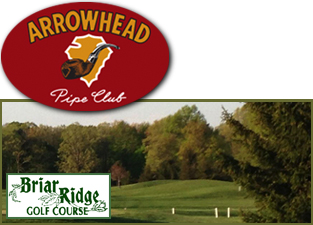 October 21-23, 2016

Hosted by the Arrowhead Pipe Club
To be held at

Briar Ridge Golf Course
11099 Dodge Rd., Montrose, MI 48457
www.BriarRidgeGolf.com

FRIDAY
7:00pm • Hospitality - Gather and get acquainted at the golf course club house. Snacks will be available. Cash bar.

SATURDAY
9:00am • Pipe Show - Vendors and Collectors will be there showing their pipes and tobacco. Door prizes will be given throughout the day to registered contestants.

1:30pm • Pipe Smoking Contest - Official light-up is at 1:45pm. All contestants will win a prize.

6:00pm • Awards Banquet - Social Hour with cash bar at 6:00pm, Dinner at 7:00pm. Banquet tickets are available for $35 per person.

SUNDAY
9:00am • Annual Business Meeting - Breakfast buffet tickets are $10 per person.

VENDOR SPACES STILL AVAILABLE!
For more information on this contest and costs of display or vendor tables contact:
Arrowhead Pipe Club / Paul's Pipe Shop
647 S Saginaw St, Flint, MI 48502 or Call: 810-235-0581
ptspaniola@sbcglobal.net

Nearest Hotels / Motels are located a short distance away in Birch Run, MI

This is an Official IAPSC World Contest.